DENTAL
IMPLANTS
A guaranteed,
long lasting
solution

Read more
PARTNERS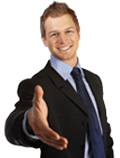 Read more
SPONSORSHIP
Polish culture,
events,
concerts,
conferences
More
Info
Soon
Welcome to the official website of the
Polish dentistry in London!
Our dental clinic is open 7 days a week, with Polish dentists awaiting patients with a wide variety of dental services provided in Polish. Our Polish dentists have many years of experience with London patients behind their backs, with our clinic being in the prestigious Central London neighborhood of Bloomsbury for the past 5 years.
We at Forest & Ray find that patients feel much more comfortable if they can speak their mother tongue with a medical professional, particularly in dentistry, which has an intimate quality inherent in the procedures themselves. This is especially true when the procedures are very complicated, require more visits, or are particularly expensive, or require surgery, because one wants to make sure that they understand every last detail of the complicated procedures that are going to happen to them.
Our Polish dentists are quite able to perform a wide range of dental procedures, including conservative or general dentistry, which includes fillings, root canals, non-surgical extractions, and of course the very important consultation sessions, which are done in Polish, and serve to inform the patient of what procedures are recommended to them by their Polish dentists. These consultations are especially important for more complicated procedures, such as dental implants or oral surgery, which are also provided by Polish dentists, or for treatments plans which are bigger and contain more treatments. Our dental practice also provides crown and bridgework as well as full dentures, both removable ones and fixed ones retained with a dental implant, and the information necessary about it in Polish as well.
Our clinic also provides hygienic treatments, plaque removal and tooth whitening sessions with a Polish dentist or dental assistant as well. We also provide free check ups every six months for people who have already been to our clinic and have undergone any sort of dental treatment at all.
Our dental practice is on the cutting edge of dentistry, with very modern and up to date equipments. Our Polish dentists pride themselves on being in the forefront of the dental field, with considerable knowledge of the latest developments in equipment and technique in this rapidly developing field, where new inventions and procedures are always in demand. Our dental clinic has its own x-ray machine and a dental laboratory as well, so we are your one stop go to people for any procedure, and we can guarantee a low price, due to our independence and our resources.
So next time you have a toothache, do not hesitate, call our friendly customer care staff to get an appointment to a Polish dentist today, and have treatment be done in your own language, at your own pace!